Our Services
There's a lot to consider, so we'll put together a customized project roadmap
based on your needs. If you go all in, here's what's included.
3c's of customer experience

Content
1

Develop Your Content Strategy

Start with a strategy to define goals and what we want to say. With a documented content strategy, you'll have a living document to share with your team, build from and measure the value of your marketing.

2

Map Your Customer Journey

After defining our strategic messaging, we figure out how it fits across the stages of the customer journey and what channels and marketing touchpoints are best to communicate each key point.

3

Content Design and Development

With messaging and channels selected, we can help you fill in an editorial calendar and develop content, as needed. Whether you need blog posts, eBooks, or another format, we can write and design content for a wide range of goals.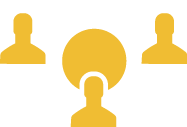 Culture
4

Content Guidelines and Workflows

After defining our strategic messaging, we figure out how it fits across the stages of the customer journey and what channels and marketing touchpoints are best to communicate each key point.

5

Select the Right Marketing Technology

Marketing today involves technology, there's no way around it. With over 2,000 marketing technologies on the market, how do you choose the right ones? We'll make sure you have scalable tools to execute tactics with ease.

6

Onboard Your Team

From sales to legal to marketing and more, we want to make sure your team participates in ideation and content development so that everyone benefits from content and campaigns. Building ongoing processes and workflows will help ensure a steady, high quality flow of content that fulfills the customer journey.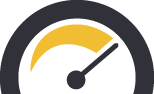 Campaigns
7

Content Distribution and Promotion

Your content is created…now what? It's time to get it out there. Based on your customer journey map, we can help you distribute and promote the content through a variety of tactics and media channels.

8

Digital Marketing Channel Management

We create an activation plan based on your budget and timeline and can help support the launch tactic by tactic, whether that's coaching your team along the way or managing individual marketing projects.

9

Measure and Optimize Results

Once we've put it all out there, we need to track success. We'll monitor analytics and campaign results to find out what's working, what's not working, and why.
Tactical
Services
If you need help with individual content marketing and digital marketing projects, we can deliver on a piece by piece basis or as part of an overall content strategy package.

Website Conversion Paths
Your website is the central hub of your online marketing—when you bring people to it how do you keep them moving along to buy?
Website Conversion Paths
Website audit
Customer journey mapping
Conversion path design
Web content development

Display Ads
Display ads, including retargeting ads, can be an important part of moving the journey to the next step, continuing the story where your prospect left off.
Display Ads
Channel selection
Display ad messaging
Display ad design
Performance monitoring

SEO
While we don't recommend SEO on its own, it's still important to have the principles in place to squeeze out as much keyword juice as possible.
SEO
Keyword analysis
Website audit
Keyword recommendations with design and content edits.
Pay Per Click
People search when they need something. What are they looking for and what information do they need to convert?
Pay Per Click
Keyword selection
PPC ad development
Google Adwords set up

Blog Development
Keep your content fresh and reach different people looking for different things. A more informal channel to hit those long tail keywords.
Blog Development
Editorial planning
Blog writing
Blog coaching and editing

Editorial Calendar Development
How do you keep ideating on strategy? Let's fill it up so you can have your team and content ready in advance and you're not scrambling to fill holes at the last minute.
Editorial Calendar Development
Editorial planning
Editorial calendar software setup
eBooks and Whitepapers
Strategically gated content can help identify your leads and convince them before your first sales call.
eBooks and Whitepapers
eBook writing
eBook design
eBook landing page
eBook promotion

Social Media
A great distribution and promotion tool...which requires its own strategy, policies and integrations into your editorial calendar.
Social Media
Channel strategies
Editorial calendar development
Post scheduling
Image creation
Channel monitoring
Results reporting
Social post promotion

Email Marketing
Not everyone wants to follow you on Twitter--some just want an email summary. Email marketing can be a powerful way to keep both prospects and customers in the loop with updates, offers, events and more.
Email Marketing
MailChimp / Constant Contact / Marketo set up
Drip campaign design
Email writing
Html email development
Monitoring / reporting on results
3 Simple Steps to Get Started
Get expert support without the risks hiring permanent staff members. In fact, it's incredibly easy to work with us from Vancouver, San Francisco or afar. Here are the 3 steps it takes to get the show on the road...
1
CONSULTATION
The first step is to schedule a consultation with us. This is a free 30 minutes we'll spend with you understanding your challenges and where we can help. This initial meeting can take place over the phone or in person.
2
SOLUTION PROPOSAL
After our consultation we'll present a proposal outlining the steps we'd take to deliver the results you need along with a budget and timeline. This is a high level overview of how we recommend focusing your marketing efforts.
3
KICK OFF
Time to get started. We kick off the project with a deep dive into your current marketing strategy, content, processes and result in order to audit what exists, locate a few quick wins and get started with our documented strategy.